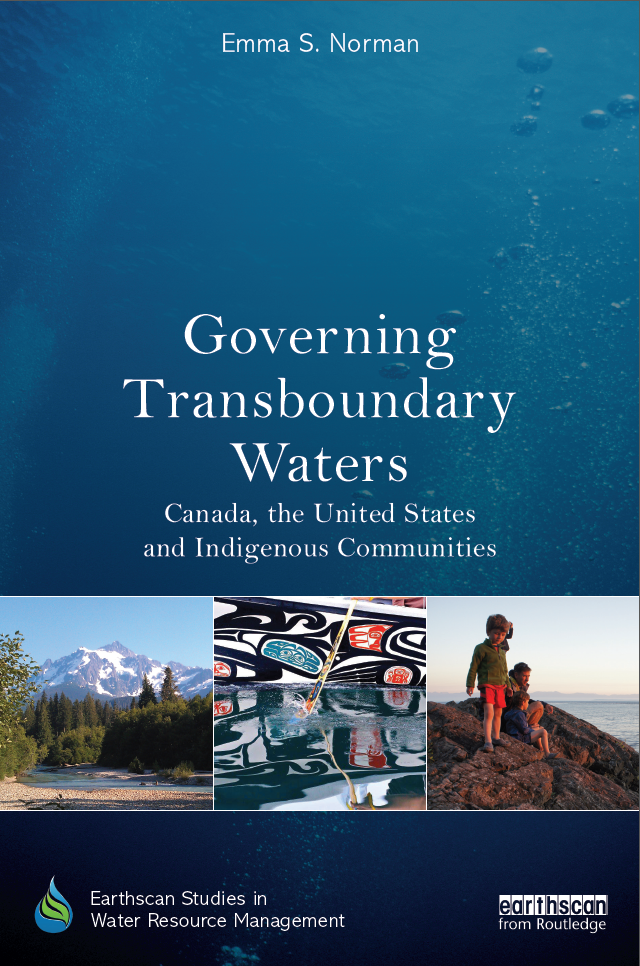 Norman, E.S. (2015) Governing transboundary waters: Canada, the United States and indigenous communities. New York, Routledge.
This book explores how colonial politics impact water governance – particularly for Indigenous communities spanning international borders.  The book examines the cultural politics of 'transboundary water governance' in a postcolonial context and highlights how Indigenous-led efforts are reframing water governance and politics. The hopeful cases provide insight into the power of reframing water governance by and for Indigenous Peoples.
Endorsement: Bringing together politics of coloniality and indigenous struggles for territorial, cultural and resource rights with water politics at the US-Canada border, this work makes significant conceptual and policy relevant contributions. Skillfully weaving diverse narratives, experiences, and moments of relevance for Indigenous communities on both sides of the border, the book makes for an inspiring read that explores key debates for contemporary water governance. – Karen Bakker and Leila Harris, Co-Directors, Program on Water Governance, University of British Columbia, Canada.
For more information, or to purchase a copy of this text, visit  http://www.routledge.com/books/details/9780415838597/